I'm Dr. DeAnn Ewart, a clinical psychologist that specializes in an integrative, holistic approach to help you find emotional, mental, spiritual and physical wellbeing.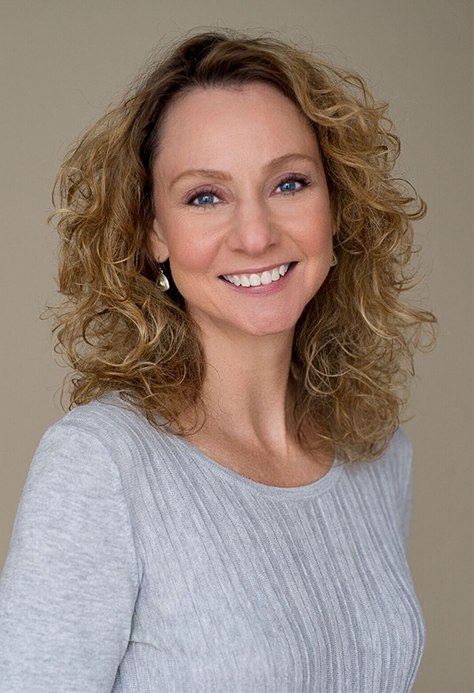 My practice welcomes a wide range of clients from adolescents to adults, coming to me from all walks of life, professions, cultures, sexual, spiritual, and philosophic areas. I also continue to offer telehealth through phone and video calls.
I love that my practice is so diverse, and I am privileged to work with people from so many life experiences.
I've always been intensely curious about this human experience – the why and how people change, evolve, and thrive. I pursued my Bachelor of Science in psychology at the University of South Dakota, my home state, as a sponge for as many courses as I could possibly sign up for, nearly completing my studies at the double psychology major level. Back then, internships at the Bachelor level were rare, but I pursued them anyway, creating and completing two hospital-based internship programs at the Minnesota Children's Hospital and the Devereux Foundation in Texas. I knew I was hooked, so I went on to study for my Master's in Applied Psychology at the University of Houston-Victoria and my Ph.D. from the California School of Professional Psychology. My training programs not only taught me the knowledge necessary to become a psychologist in theory – they taught me how to become a psychologist in practice. Known for their intense clinical internships and intense supervision, in addition to rigorous research, my clinical training further fueled my love of this work I do today.
I began my career with a focus on eating disorders at every level of care, including hospitals, residential, and outpatient therapy in both group and private practices. Though focusing on eating disorders is the specialty I started out with, my practice has since evolved to specialize in trauma, anxiety, depression, transitions, and relationship challenges. Today, individuals, couples, and families trust me to give them the tools that help them heal, build resilience, and achieve their highest goals.
I also love to work with individuals who are generally liking their lives, but know deep within that they are meant for something much more, something different, a life that burns bright and is fully lit up! Our work takes them to the next level of clarity, thriving, and far exceeding what they thought possible.
My professional path is rooted in curiosity, and continually seeing how deep I can go and how wide I can reach in this dynamic field.
I believe that the mind is so much more complex than we can imagine, and that healing is so much more than what is offered in conventional methods. That's why I continually learn and study new therapies and techniques, having become an EMDR (Eye Movement Desensitization and Reprocessing) practitioner, EFT (Emotional Freedom Technique, or "tapping") therapist, certified Energy Medicine practitioner, certified clinical hypnotherapist, and trained in mindfulness, meditation, CBT (cognitive-behavioral therapy) and DBT (dialectical behavioral therapy). I also believe that the brain and body are inextricably linked, fueling my passion for knowledge in nutrition and Integrative/Functional Medicine, as well as body-based approaches such as bioenergetics, energy psychology, and breathwork.
As I evolve in my own journey through life, my practice becomes all the better for it. In the process of navigating my own joy, heartbreak, and suffering, I become intimate with what's needed and how to offer it to those in my care. I continue the deep work in my own life, and because I do, I'm equipped to meet clients where they are, having been there myself. The depth of my own experiences lends itself to the richness of the guidance I impart through compassion, understanding, and intuitive listening. I truly love my life and the gift of exploration and continual learning.
What a powerful privilege to continually sift for the truth in ourselves – to dig, to hurt, to heal, and to emerge all the wiser, with a new and joyful outlook on life and exceeding all expectations.
This important work is woven into the fabric of my life. My deep interest and lifelong curiosity in the relationship between self-awareness and self-improvement, the depth of energy work and spirituality, leading-edge techniques, and the richness of scientifically based research informing the clinical application is a positive feedback loop between my personal interests and professional applications, one that reverberates through the care my clients receive.
I feel more in control of my life than ever before. She has helped me regain my confidence and to uncover the carefree adventurous spirit hidden within me. DeAnn has been extremely skillful in helping me focus on self awareness and mindfulness to stay emotionally connected and is consistently introducing me to new techniques and concepts that support and challenge me.
– GL, EARLY 60'S
Dr. Ewart came highly recommended to me and after our first session, I felt incredibly confident in her abilities and holistic approach. DeAnn has helped me navigate every aspect of my life… I'm thankful I sought help and guidance and especially thankful it was through Dr. Ewart.
– VICTORIA, 32, ADVERTISING ACCOUNT EXECUTIVE
DeAnn played an integral role in guiding me towards recovery from an eating disorder and her work has profoundly impacted my life. Her holistic approach invited me to create a gentle and nourishing relationship with food and my body. I credit our work together for providing me the ability to reach for meaning in my life outside of an eating disorder and experience the true sense of freedom that can be found in recovery.
– REGISTERED DIETITIAN, 28